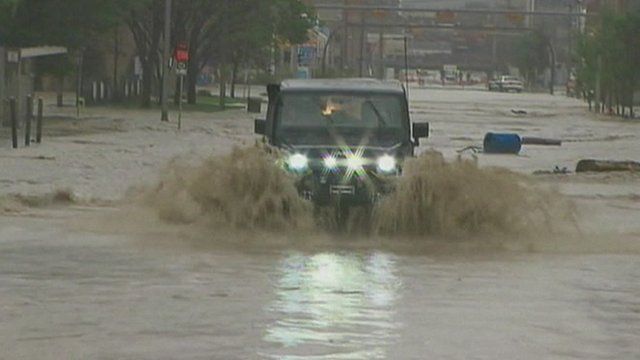 Alberta, Canada, floods leave three dead
24 June 2013 Last updated at 02:04 BST
At least three people have died and more than 100,000 others have been displaced as torrential rain batters the Canadian province of Alberta.
Roads and railway lines are flooded and the South Saskatchewan River is expected to burst its banks.
Forecasters warn there is more rain to come.
Wendy Urquhart reports.