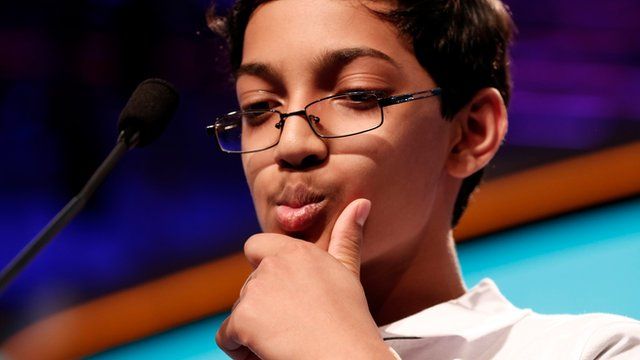 Spelling Bee: Can your 13-year-old spell cyanophycean?
31 May 2013 Last updated at 11:39 BST
Nerves of steel were needed for the live final of the US National Spelling Bee which saw two 13-year-olds compete for a $30,000 (£19,748) prize.
Arvind Mahankali from New York took on Pranav Sivakumar from Tower Lakes, Illinois, in a contest that has seen Arvind come third in the last two years.
Anna Boyd reports.