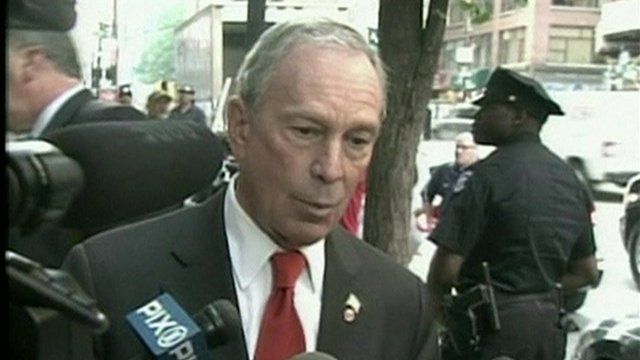 Bloomberg defiant on guns after poisoned letters threat
30 May 2013 Last updated at 04:43 BST
Preliminary tests on two letters sent to New York City Mayor Michael Bloomberg suggest they contain the deadly poison ricin, police say.
The writer reportedly threatened Mayor Bloomberg, referring to the debate on gun laws.
Mr Bloomberg told reporters that despite the threat, he would not "walk away" from his efforts to enact gun reform.