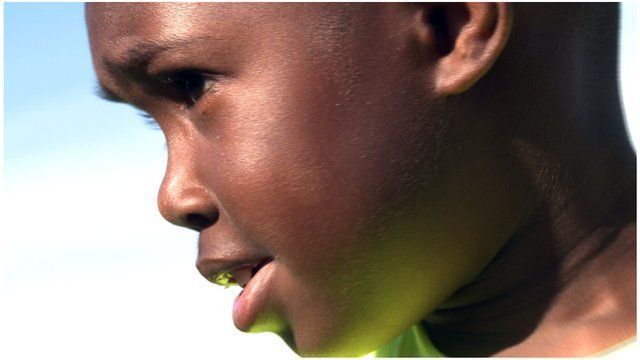 Finding Hezakiah: Neighbour turns saviour after tornado
22 May 2013 Last updated at 19:49 BST
For the past four years Jim Routon has been good friends with neighbours Joe and Dawn Darbon. After Hurricane Katrina, the Darbons relocated to Moore, Oklahoma.
They discovered that Jim and Joe are both big fans of American football, and Jim has been like a grandfather to the Darbon's son Hezakiah.
On the day of the devastating Oklahoma tornado, Joe was at his job in southeast Oklahoma city.
Jim was at home in Moore.
Both men emerged from their separate storm shelters to hear that Hezakiah's primary school, Briarwood Elementary, had been levelled.
All they could think of was getting to the six-year-old.
Jim arrived at the school first, and his reunion with Hezakiah was captured in a photograph which soon went viral.
But the picture does not reveal Joe's desperate search for his son. Both men talked to the BBC about that chaotic day.
Produced by the BBC's David Botti.
Additional photos/video: Getty Images and Travis Peterson