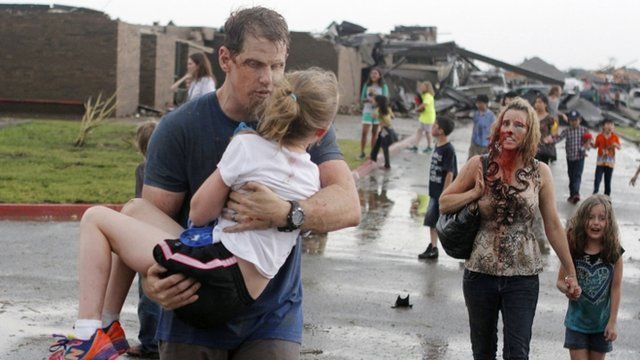 Oklahoma family on tornado survival
22 May 2013 Last updated at 09:37 BST
Rescue workers are combing the ruins left by the gigantic tornado that killed dozens of people in Oklahoma on Monday.
The iconic image of the family seen walking away from the devastated Briar Elementary School has featured on front page newspapers across the world.
Speaking to ABC News, the Cobb family - from that striking picture - described their experience.