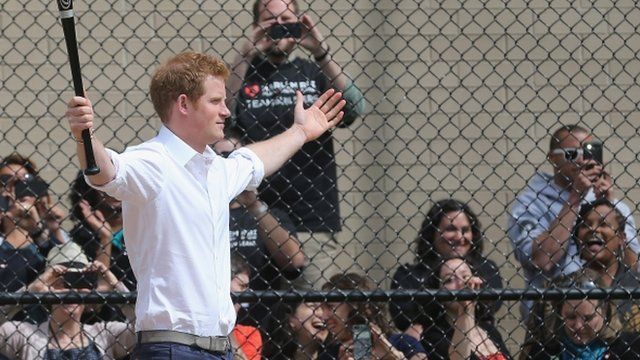 Prince Harry hits home run in New York
15 May 2013 Last updated at 08:03 BST
Prince Harry has been meeting survivors of Superstorm Sandy, promoting British tourism with David Cameron, and rubbing shoulders with more of America's rich and famous on day five of his US tour.
He also hit a home run whilst playing baseball before receiving praise from rapper will.i.am, who says he "makes you believe that your family is royalty as well".
Nicholas Witchell reports.