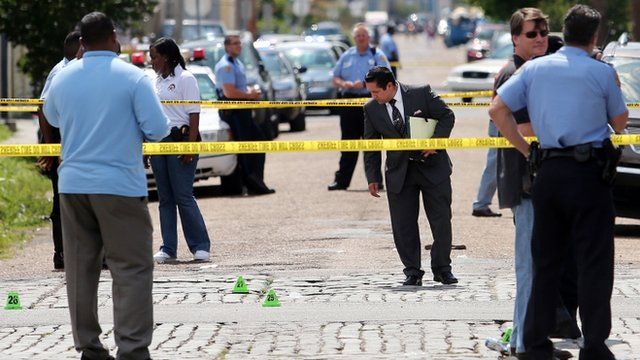 Shooting at US Mother's Day parade in New Orleans
13 May 2013 Last updated at 02:32 BST
Nineteen people have been wounded in a shooting at a Mother's Day parade in the US city of New Orleans, police say.
The victims included two children who were grazed by bullets. Police say most injuries are not life-threatening,
It is unclear what sparked the shooting in the city's 7th Ward on Sunday afternoon. Police say three suspects were seen fleeing the area.
Susana Mendonca reports.