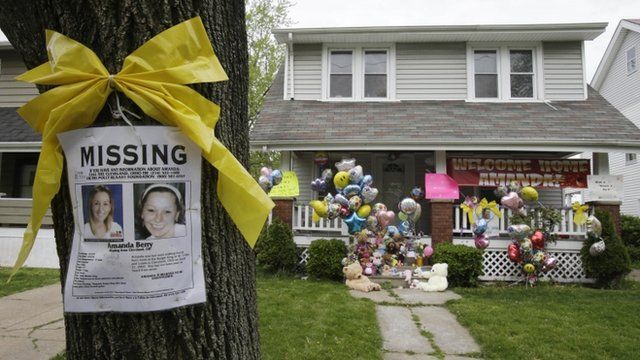 Cleveland kidnap: Two of victims back with families
8 May 2013 Last updated at 23:40 BST
Two of the three women held prisoner in a house in Cleveland, Ohio, for about a decade have been discharged from hospital and are back with their families.
The third, Michelle Knight, is still in hospital but described as being "in a fair condition".
Investigators say there were chains and ropes inside the house where the women were held, but after "a thorough search" no human remains have been found.
Paul Adams reports from Cleveland.