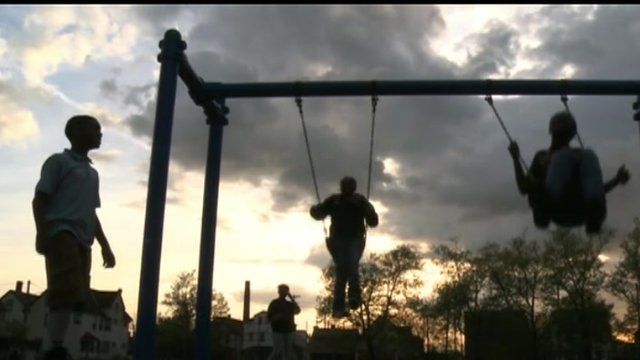 Cleveland children react: 'Any girl can get kidnapped'
8 May 2013 Last updated at 18:45 BST
For almost a decade mystery has lingered over the whereabouts of three girls who disappeared in the US city of Cleveland.
Michelle Knight was last seen in 2002, Amanda Berry vanished in 2003 and Georgina DeJesus went missing the following year. All three were last seen on the same stretch of Lorain Avenue.
The cases of Berry and DeJesus were well known in the Ohio city, with many vigils held as the search for the missing children went on over the years.
The community celebrated when all three women were found this week in a house on Seymour Avenue. But the case has also shocked those who live near where police believe the three girls - now women - were held captive.
For the children in the neighbourhood it has been particularly confusing.
With the consent of their parents, the BBC spoke with several girls who have grown up hearing about the disappearances.
They talked about their joy on hearing the women had escaped but also about the fears the story has prompted.
Produced by the BBC's Matt Danzico and Anna Bressanin