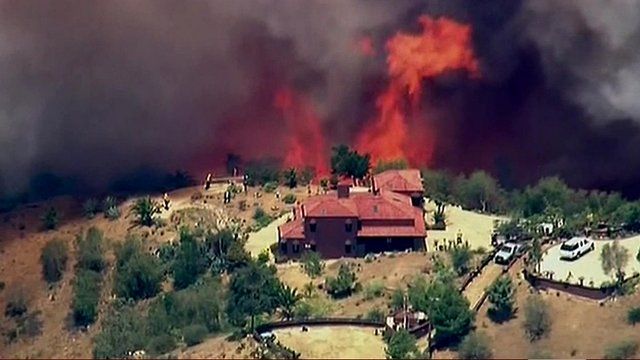 Hundreds flee raging California fires
4 May 2013 Last updated at 03:27 BST
Hundreds of firefighters in southern California are working to contain a wildfire which has led to the evacuation of more than 1,000 homes north-west of Los Angeles.
Extremely dry conditions and unpredictable winds have stoked the brush fire. The wall of flames is moving slowly towards the coastal resort of Malibu.
Peter Bowes reports from Los Angeles.