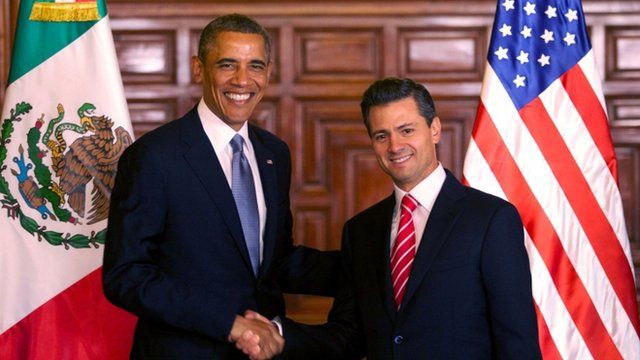 President Obama agrees Mexico trade boost during visit
3 May 2013 Last updated at 01:21 BST
US President Barack Obama and his Mexican counterpart Enrique Pena Nieto have agreed a number of measures to boost trade and create jobs on both sides of the border.
Mr Obama spoke at the end of bilateral talks with Mr Nieto on the first of a three-day trip to Mexico.
President Obama said he believed "we have got a historic opportunity to foster even more co-operation, more trade, more jobs; on both sides of the border".
Mexico is the third largest trade partner of the US.