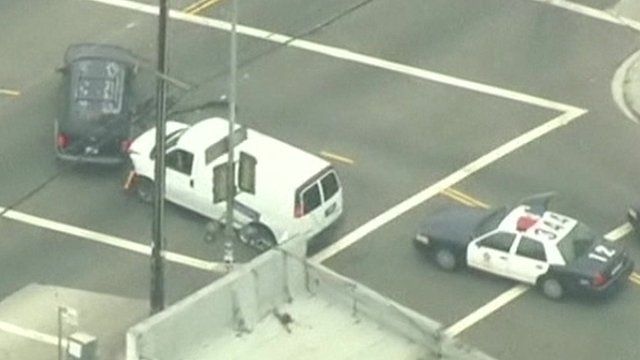 Skid ends US high-speed car chase
1 May 2013 Last updated at 14:56 BST
A driver has been arrested after a high-speed car chase through the streets of Los Angeles.
The van, which is believed to have been stolen, ploughed into oncoming traffic and collided with other vehicles.
When it eventually came to a stop, the driver got out and ran across traffic, but slipped and fell as he tried to round a corner.