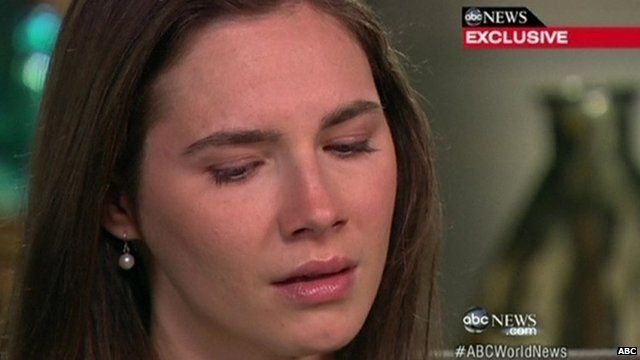 Amanda Knox protests innocence in ABC TV interview
30 April 2013 Last updated at 23:22 BST
Amanda Knox - who is facing a retrial over the killing of Briton Meredith Kercher in Italy in 2007 - has gone on US television to protest her innocence.
Ms Knox, who spent four years in prison before being acquitted on appeal, told US broadcaster ABC she said she wanted "the truth to come out".
David Willis reports from Washington.