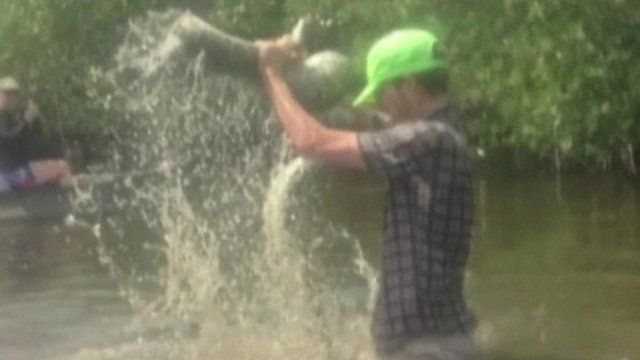 Florida tour guide wrestles python in Everglades
12 April 2013 Last updated at 02:42 BST
Tourists on a boat ride in the Everglades in Florida got a sightseeing shock when their tour guide jumped out of the boat and started wrestling a 10ft (3m) python.
The incident was captured on video as holidaymakers watched Tommy Owen tackle one of southwest Florida's most dangerous species, the Burmese python.
Susana Mendonca reports.