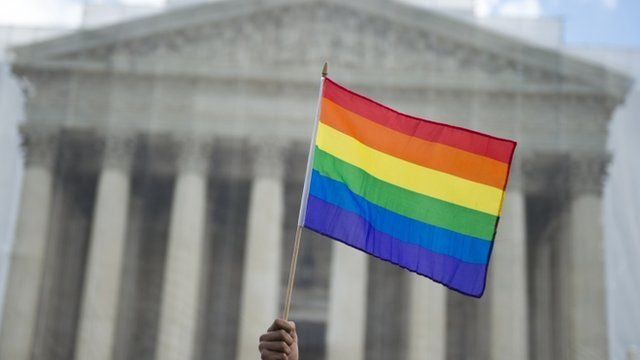 Gay marriage ban: Supreme Court weighs California case
26 March 2013 Last updated at 20:31 GMT
The justices of the US Supreme Court have questioned the meaning of marriage and the government's role in defining it, as they weigh whether the state of California may ban same-sex nuptials.
Following Tuesday's arguments, the court could uphold the 2008 ban, narrowly overturn it, or invalidate all state same-sex marriage bans in the US.
The ban's defenders argued the issue should be decided by individual states, as Philippa Thomas reports.