Send Katty Kay your 'sequester' budget cuts questions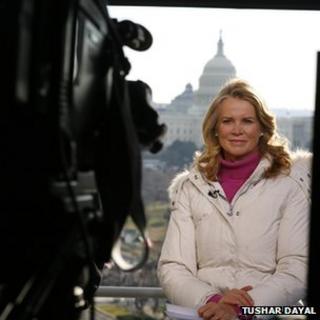 President Barack Obama will meet congressional leaders on Friday in an effort to negotiate a deal on the series of automatic spending cuts, known as the sequester in Washington DC, that would take $85bn (£56bn) from the US federal budget this year.
It is the latest in a series of showdowns between the president and Republicans in Congress over fiscal policy. Will Mr Obama and the Democrats strike a last-minute deal with the Republicans? Will the cuts harm the already weak US economy?
Join BBC World News America presenter Katty Kay for a live Twitter chat on Thursday, 28 February.
Katty will take your questions about the cuts, their potential impact on the economy, and what to expect from the latest round of political wrangling.
She will answer your questions directly from her Twitter account @KattyKayBBC on Thursday between 14:30 and 15:30 EST (19:30 and 20:30 GMT).
Here is how you can take part:
Send your question using the web form below
On Twitter, tweet your question using the hash tag #AskBBCKatty
On Facebook, send your question through the BBC World News Page
On Google+, send question through the BBC News account
To follow the Q&A live, go to Katty's Twitter page. You need not have used Twitter before nor have a Twitter account to see it. Just click this link.
When the session has ended, we will collect the questions and answers and publish them on this page.
Although Katty will answer as many questions as she can, she will not get to all of them.
Questions may be edited for brevity.