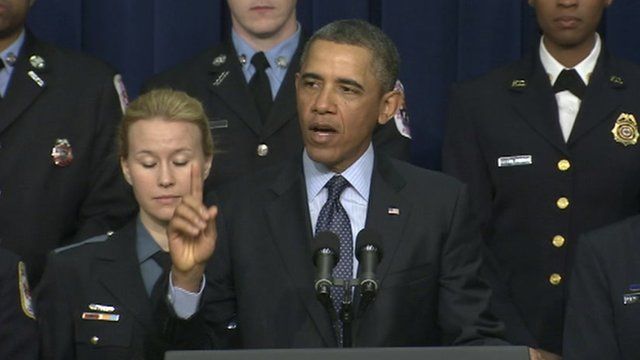 Obama takes fight to Republicans on harsh budget cuts
19 February 2013 Last updated at 17:41 GMT
US President Barack Obama has accused Republicans in Congress of taking an unbalanced approach to cutting the budget deficit.
Speaking in front of emergency workers at the White House, Mr Obama said allowing deep spending cuts to take effect would "double down" on groups such as emergency responders, seniors and middle class families.
He said Republicans had shown a "preference" for implementing the cuts rather "than close a single tax loophole for the wealthiest Americans. Not one."