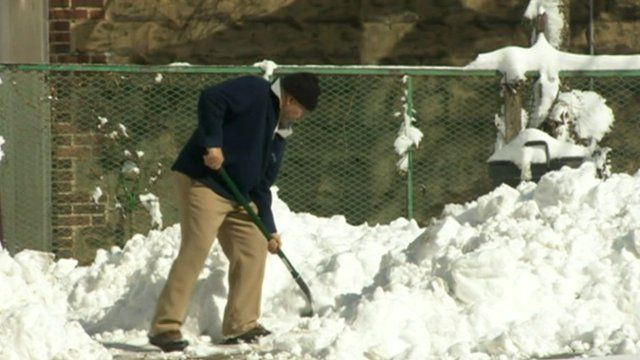 US snow: New York prepares for another clean-up
9 February 2013 Last updated at 21:08 GMT
A snowstorm which is battering the east coast of the United States has left hundreds of thousands of people without power.
A nuclear power station in Massachusetts has been closed, and five states have declared a state of emergency.
New York has been spared the worst of the storm, but some neighbourhoods that are still recovering after Hurricane Sandy, are now facing another clean-up.
Rajesh Mirchandani reports from New York.