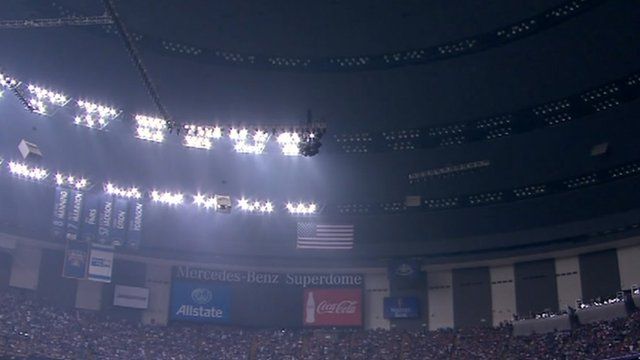 Super Bowl XLVII interrupted by power cut
4 February 2013 Last updated at 04:34 GMT
The Super Bowl XLVII clash between the Baltimore Ravens and the San Francisco 49ers in New Orleans has been interrupted by a power cut.
Play was stopped for 34 minutes by the outage, which happened shortly after Beyonce's half-time performance.
Officials at the stadium blamed the power failure on a blown transformer.
This video is only available to users in the UK