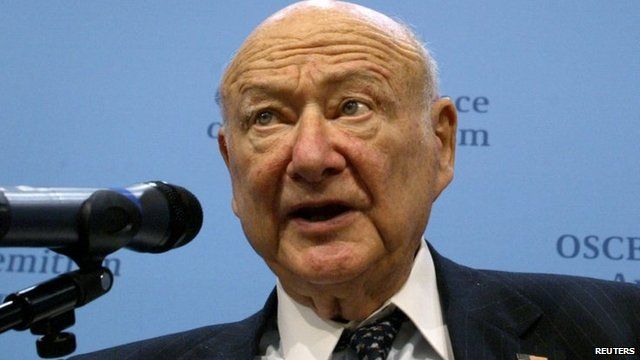 Former New York mayor Ed Koch dies aged 88
1 February 2013 Last updated at 21:43 GMT
Former New York City Mayor Ed Koch has died aged 88.
The brash, outspoken Democrat, who oversaw the city during some of its darkest years, had been in and out of hospital in recent months.
Koch became mayor in 1978 when New York was graffiti-marred and crime-ridden, and was credited with saving the city from near-bankruptcy.
He served three terms and afterwards remained active and popular, practising law, writing, and hosting a chat show.
The BBC's Ben Wright reflects on his life.