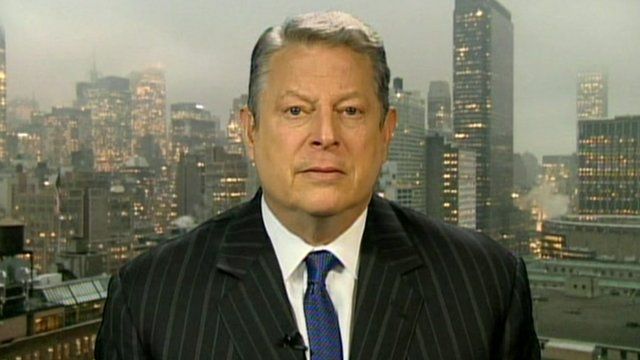 Al Gore: US democracy 'has been hacked'
31 January 2013 Last updated at 16:10 GMT
Former US Vice-President Al Gore is a passionate climate change campaigner and a Nobel laureate.
In his latest book, The Future, the man who narrowly missed out on becoming the 43rd president of the United States writes about the US political system and the infiltration of corporate interests.
He spoke to the BBC's Jon Sopel about the state of US politics, the environment and the recent sale of his niche cable TV network Current TV to Qatari-based news network al-Jazeera.