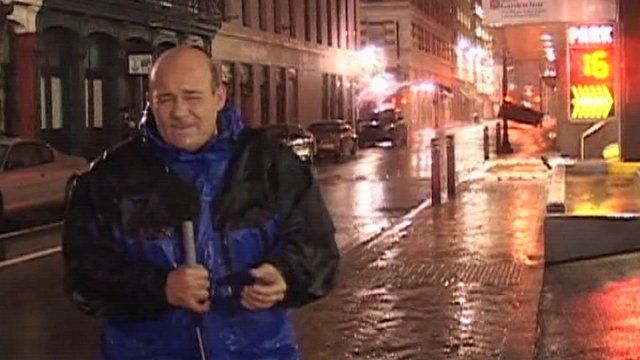 Isaac heads towards New Orleans
29 August 2012 Last updated at 10:43 BST
Thousands of people have fled the US city of New Orleans as Hurricane Isaac makes its approach
The city has closed its new floodgates in a bid to protect it from the effects of high waters brought by sustained winds of up to 80mph (130km/h).
President Obama warned residents in the hurricane's path not to "tempt fate" and to heed evacuation warnings.
Alistair Leithead has been on the streets in New Orleans.