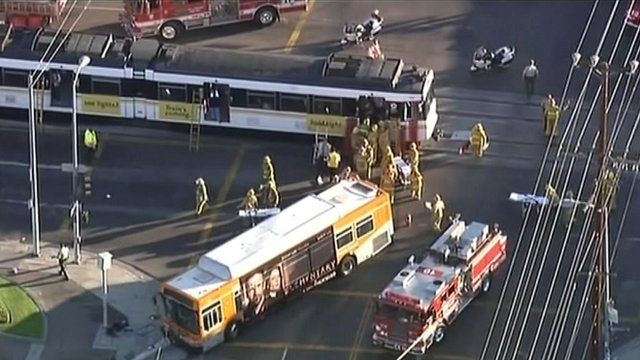 Los Angeles bus and metro train in rush hour crash
27 August 2012 Last updated at 17:14 BST
Some 40 people are said to have been injured after a bus crashed into a metro train during the morning rush hour in Los Angeles.
Reports suggest the majority of those hurt in the incident were on the bus, which was heading south from the city's downtown area.
Peter Bowes reports from Los Angeles.