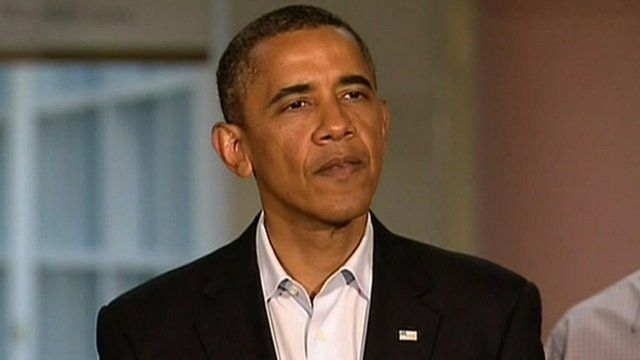 Aurora shooting: President Obama visits families
23 July 2012 Last updated at 02:26 BST
President Obama has met the families of the victims of the cinema shooting in Aurora, Colorado.
Mr Obama said he shared hugs and tears, but also some laughs as he heard about the lives of those who had been killed.
The gun suspect, James Holmes, 24, is alleged to have opened fire during a packed midnight screening of a Batman film, killing 12 people.