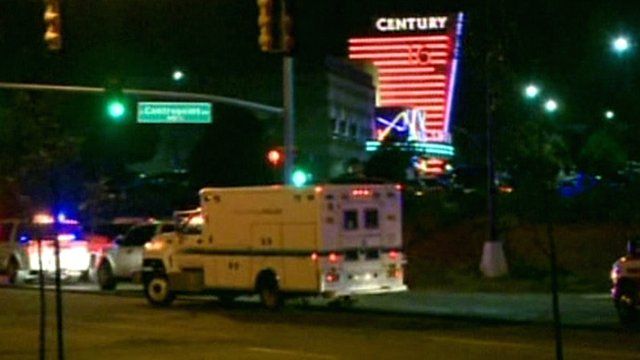 US Denver shooting: 'Patients have gunshot injuries'
20 July 2012 Last updated at 10:57 BST
At least 14 people have been killed, and about 50 have been injured, in a shooting at a Batman film screening in the US city of Denver.
Witnesses say a gunman wearing a gas mask opened fire at the cinema complex in Aurora, at a midnight showing of The Dark Knight Rises.
Jacque Montgomerie from the University of Colorado Hospital said the patients who had been admitted so far all had ''gunshot wound injuries, from minor to severe''.
She added that families were gathering at the hospital, and were being given the care they needed.