Trayvon Martin death: Zimmerman wife on perjury charge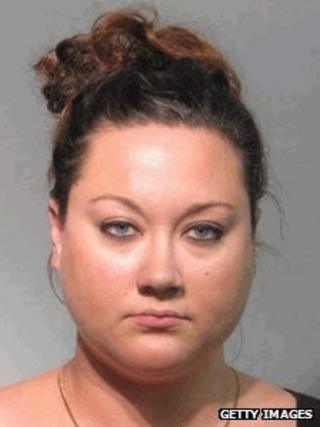 Shellie Zimmerman, the wife of the man who shot teenager Trayvon Martin in Florida, has been charged with perjury.
She knowingly made false statements about the couple's finances during an April bail hearing, said an order issued by assistant state attorney John Guy.
Her husband, George, was later released on $150,000 (£96,000) bail.
Mr Zimmerman is now back in jail, charged with the second-degree murder of unarmed black teenager Mr Martin.
He claims he shot the 17-year-old in self-defence.
Website donations
Mr Zimmerman was freed in late April on payment of 10% of the bail amount.
But the bail was revoked in early June after prosecutors argued that he had lied about their finances - and particularly about proceeds raised from a campaign website - to get a lower bail.
At the time, the judge said Mr Zimmerman had a responsibility to prevent his wife, who testified at one hearing, and his lawyer from making statements they did not know were false.
But Mrs Zimmerman has now been charged with knowingly making false statements during the April hearing.
Mr Zimmerman's lawyers have referred to the episode as a "mistake". He will face another bail hearing on 29 June.
The Trayvon Martin case has stoked racial tension in the United States, correspondents say.
Florida police did not arrest Mr Zimmerman for six weeks after the shooting. Under the state's controversial "stand your ground" law the use of lethal force is allowed if a person feels seriously under threat.