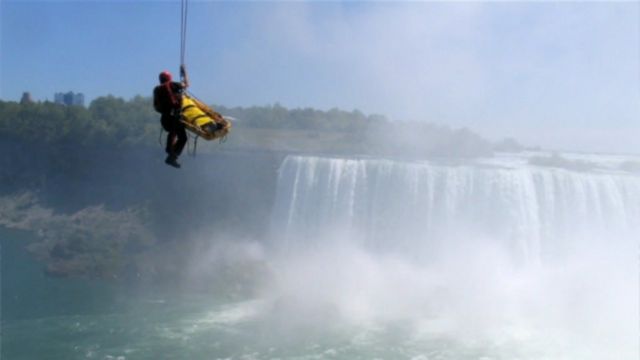 Man survives fall into Niagara Falls
22 May 2012 Last updated at 09:04 BST
A man has survived a fall of more than 50 metres into the raging waters of Niagara Falls.
The man, who police say was attempting to take his own life, is only the third person to survive such a fall without a safety device.
After he swam to safety, firefighters had to winch their way down the side of a cliff to bring him to safety.
He remains in a serious condition in hospital.
Geeta Guru-Murthy reports.