India announces environment regulator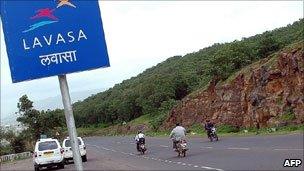 India will set up an environment regulator to bring in a "complete change" in the process of granting clearances for industries.
PM Manmohan Singh said the regulator would also ensure the compliance of "green norms" by industry.
India's environment ministry has been often embroiled in controversy over how to balance development with the preservation of the environment.
This has led to the delay of a number of projects across the country.
Announcing the setting up of the independent National Environment Appraisal and Monitoring Authority, Mr Singh said it will "lead to a complete change in the process of granting environmental clearances".
Correspondents say Mr Singh's move follows the stalling of several industrial and mining projects after the environment ministry refused to clear them.
Mr Singh said that economic growth should accommodate environmental concerns.
"There is now a general agreement that environment cannot be protected by perpetuating the poverty of developing countries...
"But it is no longer acceptable to take it as given that a certain degree of environmental degradation and over-exploitation of natural resources in the cause of promoting growth is inevitable," Mr Singh told a seminar in Delhi on Sunday.
There have been a number of controversies over environmental clearances of some big projects in India in recent months.
In May the environment ministry cleared the South Korean company Posco's plan to build a steel plant in the eastern state of Orissa after a government panel earlier said the plant's environmental clearances should be scrapped.
The $12bn plant is India's single biggest foreign investment and has faced stiff opposition from the local people, campaigning to save farmland and forests.
And in January the ministry declared a privately built hill resort town in Maharashtra state illegal.
On the other hand, some recent decisions of the ministry have been criticised by environmentalists - they include the go-ahead to a new Mumbai (Bombay) airport and a nuclear power station in Maharashtra.