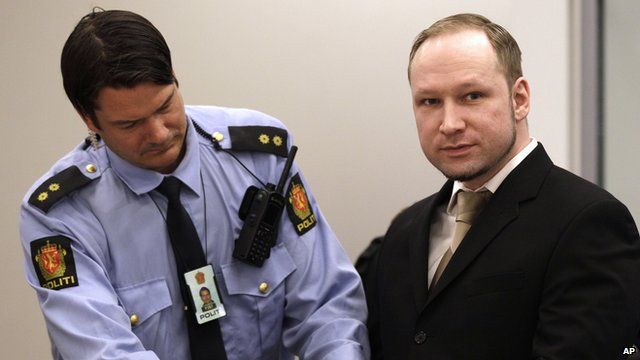 Norway: 'We don't kill people for doing crimes'
24 August 2012 Last updated at 15:02 BST
After the verdict was read out BBC World Have Your Say got reaction from survivors from the Oslo bomb and Utoya Island killings last year.
Tim Beaumont from UK questioned why Breivik isn't going to be executed, and Lars who was shot on Utoya Island responded.
Get in touch with World Have Your Say via email at worldhaveyoursay@bbc.com, Twitter, Facebook or text us on +44 77 86 20 60 80.
When we're on air, you can call us on +44 20 31 62 42 42.