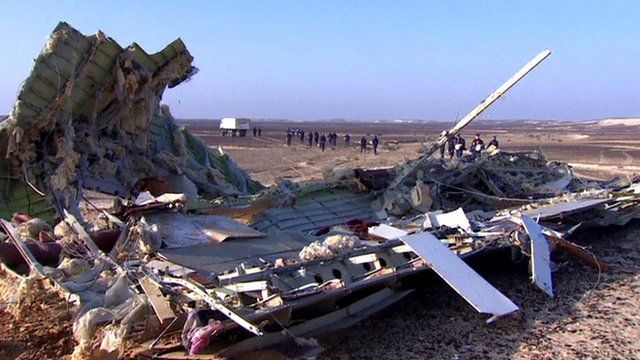 Egypt Sinai plane crash: Who is to blame?
14 December 2015 Last updated at 19:41 GMT
Egyptian investigators say they have so far found no evidence that terrorism caused a Russian jet to crash in the Sinai in October, killing 224 people.
However, that is not how Russia and the West see it.
James Longman looks at the different perspectives on who, or what, is to blame.