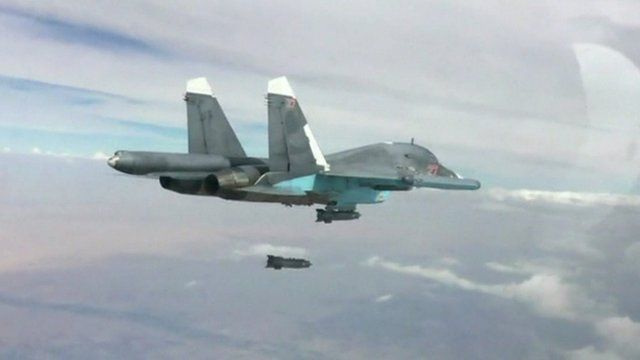 Russia and US set for air safety talk on Syria campaign
10 October 2015 Last updated at 05:38 BST
Russia has agreed to resume talks with the US on air safety during Syria bombing campaigns, says the Pentagon.
There have been concerns that there could be an accidental clash as the two countries pursue separate bombing campaigns over Syria.
The announcement came as the US revealed it was overhauling its approach to fighting Islamic State militants in Syria, because of what is being seen as the costly failure of its strategy so far.
Nick Bryant reports.