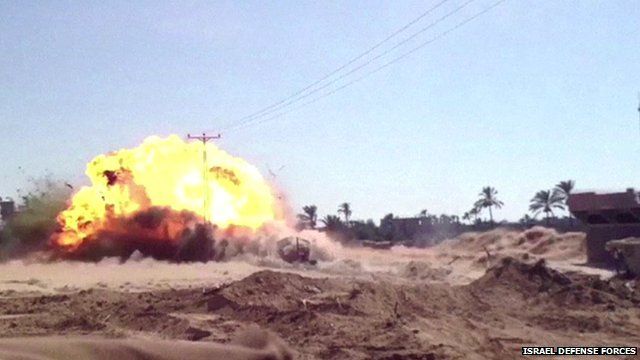 Israel steps up cross-border tunnel offensive
29 July 2014 Last updated at 15:10 BST
The Israeli army says it has identified 32 Hamas tunnels, dug under the Gaza-Israel border.
Prime Minister Benjamin Netanyahu has stressed the need to destroy the tunnels, to prevent militants infiltrating Israel.
More than 100 Palestinians are said to have been killed after Israel intensified its bombardment of Gaza and warned of a long conflict ahead.
Bethany Bell reports.