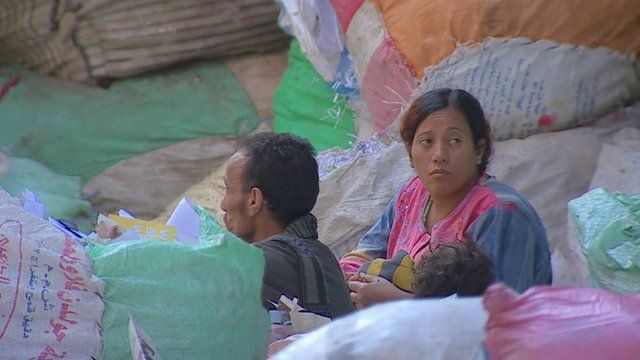 Can Cairo clean up its informal rubbish collection system?
14 April 2014 Last updated at 12:19 BST
Piles of rubbish and overflowing bins are a familiar sight on Egypt's streets.
However, in a new attempt to clean up Cairo, the government is turning back to its traditional rubbish collectors - the Zabaleen.
Sally Nabil reports.