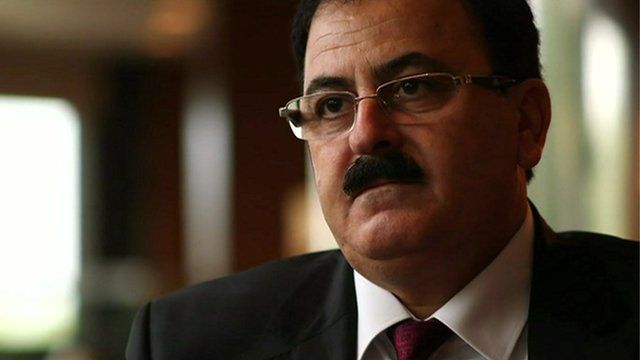 Syria rebel Gen Selim Idriss: 'We are not losing'
5 June 2013 Last updated at 10:54 BST
The military chief of the main umbrella group of Syrian rebels insists his men will topple President Bashar al-Assad, as long as they have help from overseas backers.
Speaking before rebels forces pulled out of the strategic town of Qusair, Gen Selim Idriss of the Free Syrian Army said: "If the price of peace is that [Syrian President] Bashar [al-Assad] still has the power in Syria, we don't need that kind of peace."
Gen Idriss says his men are ready to fight Hezbollah militants inside neighbouring Lebanon.
He told the BBC's Paul Wood that Hezbollah fighters were "invading" Syria and Lebanon was doing nothing to stop them.