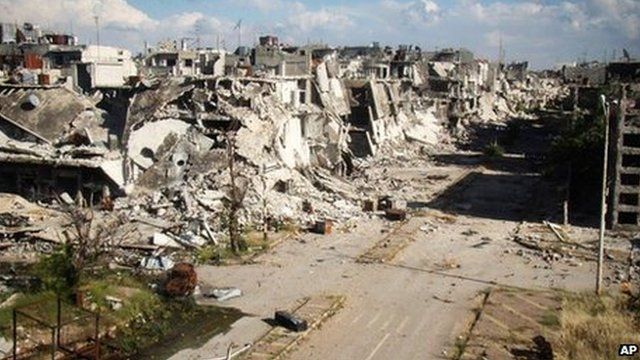 Outrage at Syrian video of rebel 'eating soldier's heart'
14 May 2013 Last updated at 10:50 BST
A video which appears to show a Syrian rebel taking a bite from the heart of a dead soldier has brought strong condemnation.
US-based Human Rights Watch identified the rebel as Abu Sakkar, a well-known insurgent from the city of Homs, and said his actions were a war crime.
The main Syrian opposition coalition said he would be put on trial.
The BBC's Jim Muir said the video was one of the worst things he had seen.