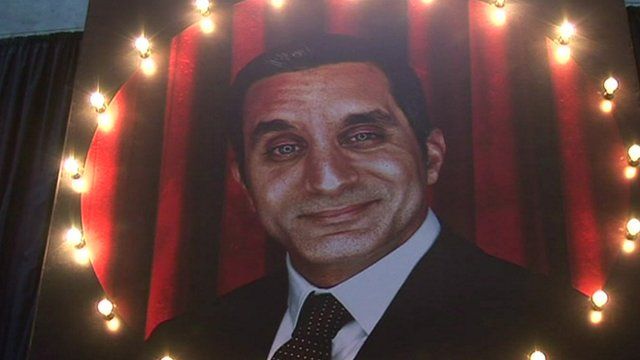 How free are Egypt's new voices?
5 May 2013 Last updated at 08:49 BST
Two years after the 2011 revolution in Egypt, a growing number of satellite TV channels are expressing a range of views - from liberal to ultra conservative.
Under the Mubarak regime, the state closely monitored all forms of political and religious expression in the country, with severe punishments for anyone poking fun at figures in power.
But the charging of political satirist Bassem Youssef with insulting the president and Islam is testing the country's emerging sense of freedom of expression.
Shaimaa Khalil reports from Cairo.