Send your questions to Jeremy Bowen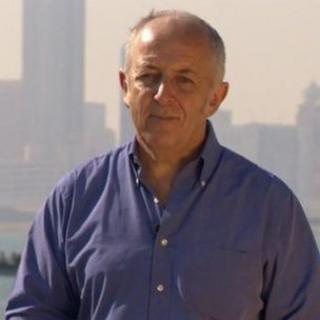 In March 2011 protests began in Syria against Bashar Al Assad's government.
Demonstrations spread across the country, and in April 2011 Assad ordered the Syrian Army to open fire on demonstrators in an attempt to quell the uprising.
Two years on the Free Syrian Army continue to clash with government forces in a conflict that has so far cost the lives of an estimated 70,000 Syrians.
Join BBC Middle East editor Jeremy Bowen for a live Twitter chat today.
Jeremy will take your questions about the current situation in Syria, the impact both the conflict and the UN Security Council sanctions have had, and what the future is for both the Assad regime and the people of Syria.
He will answer your questions directly from his Twitter account @BowenBBC today between 12:00 and 13:00 GMT.
Here is how you can take part:
Send your question using the web form below
On Twitter, tweet your question using the hashtag #AskBBCJeremy
To follow the Q&A live, go to Jeremy's Twitter page. You need not have used Twitter before nor have a Twitter account to see it. Just click this link.
When the session has ended, we will collect the questions and answers and publish them on this page.
Although Jeremy will answer as many questions as he can, he will not get to all of them.
Questions may be edited for brevity.