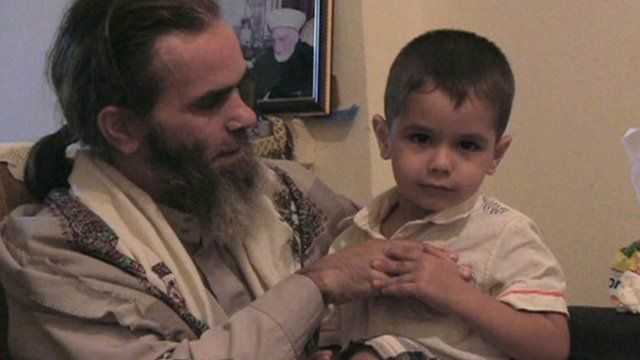 Divided Tripoli's neighbours at war
6 February 2013 Last updated at 15:11 GMT
In Lebanon's city of Tripoli, two slum communities - one Sunni Muslim, the other Alawite - have been battling with each other since the 1970s.
Alawite Abu Rami has had three sons, but it is only now he has a daughter, 12-year-old Maya, that he is thinking again about the brutality he has been involved in.
He told the BBC, "Maya made me feel the taste of fatherhood for the first time... The only girl I have. I don't want her to be affected by this environment."
The four-year-old son of Sunni Sheikh Bilal al Masri is already well versed in Free Syrian Army propaganda and plays soldiers with a stick as an imaginary rifle.
But Sheikh Bilal is concerned for Muawiya's future, saying the sound of battles outside makes the little boy cry and that he does not want the conflict to continue.