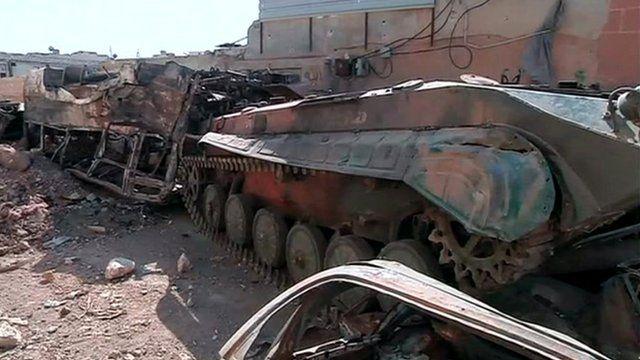 Syrian jihadi captors 'spoke English with Midlands accents'
7 August 2012 Last updated at 20:07 BST
An extremist Islamist group, with links to the UK, is reported to be operating in Syria, and actively recruiting young British men.
The group, which calls itself 'The Islamic State', is thought to be responsible for the kidnap of a British photographer and his Dutch colleague, who escaped last week.
Allan Little reports.