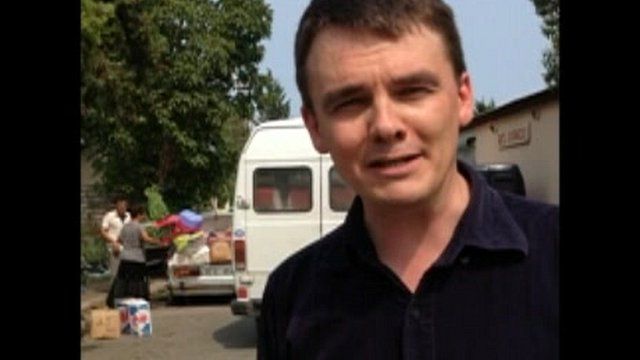 Life on Azerbaijan's tense border with Iran
12 August 2012 Last updated at 01:30 BST
It is one of the most significant and potentially explosive divides in the world.
Azerbaijan - a majority Muslim, secular state with a booming petrodollar economy - shares a 765km (480-mile) border with Iran, the Islamist pariah of the West.
Despite sharing extensive ethnic and historical ties, the two states harbour a deep mistrust of one another, largely due to the close alliance between Azerbaijan and Israel - Iran's bitter enemy.
BBC Iran correspondent James Reynolds took a trip to find out what life is like on the bustling border crossing at Astara, in the south of Azerbaijan. Due to security restrictions, this footage was filmed on a mobile phone.