Israeli strike kills Hamas militant in Gaza Strip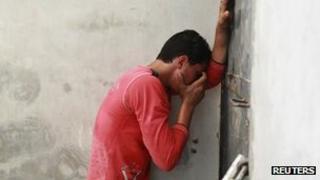 One militant has been killed and four people injured in two Israeli strikes on the Gaza Strip, Palestinians say.
They say a Hamas member was killed and another fighter wounded in an air strike on Gaza City.
Three more people were hurt when a tank shell hit their vehicle near the city just hours earlier.
The Israeli army said it targeted "a Hamas terrorist squad" in the vehicle. It said the earlier strike was against a militant poised to launch a rocket.
Palestinian officials have not confirmed whether the three injured people in the car were militants or civilians.
Hamas has made no public comments on the Israeli strikes.
An Egypt-brokered ceasefire was formally announced last month, but it never really took root, correspondents say.
They say that Hamas, which governs Gaza, seems to have refrained from firing rockets itself into Israel but smaller militant groups have continued to do so.
It is more than three years since Israel's last major offensive against militants in Gaza. Palestinians and rights groups say more than 1,400 Gazans died in the conflict, but Israel puts the figure at 1,166. Thirteen Israelis were killed.