Bomb blasts kill 13 at Baghdad market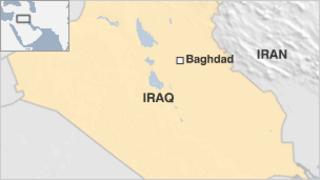 At least 13 people have been killed and more than 100 wounded in bombings in a busy Baghdad market, officials say.
The first bomb went off as shoppers bought produce in the morning, in the mostly Shia Muslim suburb of al-Husseiniya.
A second explosion, just minutes later, appeared to target security forces as they rushed to the scene.
Earlier, three policemen were killed when gunmen opened fire on a checkpoint in the city's Bayaa district.
A series of attacks this month have renewed fears of widespread sectarian attacks.
This month alone more than 130 people have been killed in the violence, according to official figures.