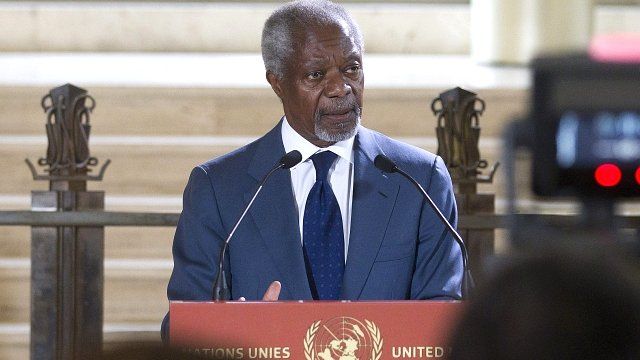 Kofi Annan: 'Last chance' to avoid Syria war
9 May 2012 Last updated at 00:24 BST
UN-Arab League envoy Kofi Annan has told the Security Council the violence in Syria remains at unacceptable levels, warning his peace plan is the last chance for the country to avoid a disastrous civil war.
His comments came after a closed door session held with the Security Council.
Barbara Plett reports.