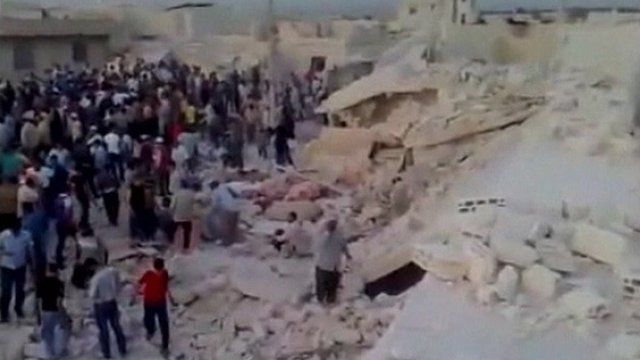 Syria: Huge explosion in Hama 'kills 70'
26 April 2012 Last updated at 09:31 BST
Up to 70 people have been killed in an explosion at a house in Hama, according to Syrian activists.
They said several houses in the Mashaa at-Tayyar district in southern Hama were destroyed by a big explosion.
State media said 16 people died in the blast in a house being used as a bomb factory by "armed terrorist groups".
The BBC's Jim Muir reports from Beirut.