Q&A: Iran sanctions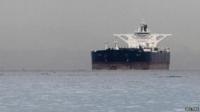 Iran's leaders have welcomed an interim deal over its nuclear programme that will see world powers grant it "limited, temporary, and targeted relief" from sanctions targeting its key energy and financial sectors, which have crippled its economy.
Why are there sanctions?
Since Iran's nuclear programme became public in 2002, the International Atomic Energy Agency (IAEA) has been unable to confirm Tehran's assertions that its nuclear activities are exclusively for peaceful purposes and that it has not sought to develop nuclear weapons.
The United Nations Security Council has adopted six resolutions since 2006 requiring Iran to stop enriching uranium - which can be used for civilian purposes, but also to build nuclear bombs - and co-operate with the IAEA. Four resolutions have included progressively expansive sanctions to persuade Tehran to comply. The US and EU have imposed additional sanctions on Iranian oil exports and banks since 2012.
Iran insists it is only enriching uranium for power station fuel or other peaceful purposes, and that it would never seek nuclear weapons.

Why are the sanctions being lifted?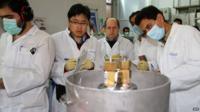 On 24 November 2013, Iran agreed an interim deal with the European Union and the so-called P5+1 - the US, UK, France, China, Russia plus Germany - that saw it commit for a six-month period to curb its uranium enrichment activities. Iran also agreed not to commission or fuel the Arak heavy-water reactor, from whose spent fuel plutonium could be extracted. The two sides subsequently agreed that the interim deal would be implemented on 20 January 2014.
In return, the P5+1 and EU will provide sanctions relief that the White House values at between $6bn (£3.65bn) and $7bn (£4.26bn). They have committed to suspend sanctions on Iran's petrochemical exports; imports of goods and services for its automotive manufacturing sector; and its import and export of gold and other precious metals. They will also license the supply of spare parts and services for Iran's civil aviation sector; help establish a financial channel to support humanitarian trade and facilitate payments for UN obligations and tuition payments for students studying abroad; and modify EU procedures for the authorisation of financial transactions.
The P5+1 and EU have also committed to facilitate Iran's access to $4.2bn in restricted funds on a set schedule at regular intervals throughout the six-month period.

What international sanctions are in place?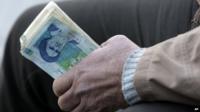 The White House notes that the relief is structured so that the overwhelming majority of the sanctions regime - including measures targeting Iran's oil, banking, and financial sectors - remains in place, and stresses that they will continue to be vigorously implemented.
The four rounds of UN sanctions include a ban on the supply of heavy weaponry and nuclear-related technology to Iran, a block on arms exports, and an asset freeze on key individuals and companies.
The EU imposed its own restrictions on trade in equipment which could be used for uranium enrichment and put in place an asset freeze on a list of individuals and organisations that, it believed, were helping advance the country's nuclear programme. It also banned the individuals from entering EU member states.
In January 2012, the EU froze assets belonging to the Central Bank of Iran, and banned all trade in gold and other precious metals with the bank and other public bodies. Six months later, an EU ban on the import, purchase and transport of Iranian crude oil came into force. The 27 member states had until then accounted for about 20% of Iran's oil exports. European companies were also stopped from insuring Iranian oil shipments, having previously underwritten 90% of them. In March 2012, Swift, the Brussels-based body that handles global banking transactions, cut Iranian banks from its system, making it almost impossible for money to flow in and out of Iran via official channels.
In October 2012, the EU banned any transactions with Iranian banks and financial institutions, as well as the import, purchase and transportation of natural gas from Iran, the construction of oil tankers for Iran, and the flagging and classification of Iranian tankers and cargo vessels.

Which individual countries have imposed sanctions on Iran?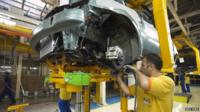 The US has imposed successive rounds of sanctions since the 1979 Tehran hostage crisis, citing what it says is Iran's support for international terrorism, human rights violations and refusal to co-operate with the IAEA. The US sanctions prohibit almost all trade with Iran, making some exceptions only for activity "intended to benefit the Iranian people", including the export of medical and agricultural equipment, humanitarian assistance and trade in "informational" materials such as films.
In November 2011, Washington targeted Iran's oil revenue by threatening to cut off from the US financial system foreign financial institutions that conducted oil transactions with Iran's central bank. This prompted several countries to reduce their imports of Iranian oil, including China, Japan, India, South Korea, Turkey, South Africa and Singapore. The UK and Canada also ordered financial institutions to stop doing business with their Iranian counterparts.
In July 2013, the US imposed further sanctions aimed at Iran's oil and petrochemical sectors, as well as its shipping trade. It blacklisted what it described as a global network of front companies controlled by Iran's top leaders, accusing them of hiding assets and generating billions of dollars of revenue.
Japan and South Korea have imposed trade, banking, and energy Iran sanctions similar to those of the EU.

What has been the impact of the sanctions in Iran?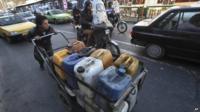 As a result of the EU embargo and the US sanctions targeting other major importers, Iran's oil exports had fallen to 700,000 barrels per day (bpd) by May 2013, compared with an average 2.2 million bpd in 2011. In January 2013, Iran's oil minister acknowledged for the first time that the fall in exports was costing the country between $4bn and $8bn (£2.5bn-£5bn) each month. Iran is believed to have suffered a loss of about $26bn (£16bn) in oil revenue in 2012 from a total of $95bn (£59m) in 2011.
The loss of oil revenue, which accounted for a half of government expenditure, and isolation from the international banking system, has caused Iran's currency, the rial, to lose two-thirds of its value against the US dollar and caused inflation to rise to more than 40%, with prices of basic foodstuffs and fuel soaring. In April 2013, the International Monetary Fund (IMF) forecast that Iran's gross domestic product (GDP) would shrink by 1.3% in 2013 after contracting 1.9% the previous year.
According to the White House, Iran's oil exports are to remain at the current level of about 1 million bpd during the six months of the interim nuclear agreement. It estimates that Iran will accrue $1.5bn during that period from sales of petrochemicals, trading in gold and other precious metals, and the renewed transactions with foreign firms involved in the automotive sector.