US envoy David Hale in West Bank for talks on UN bid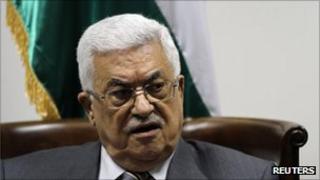 A senior United States diplomat is to visit the West Bank later in a last-ditch attempt to dissuade the Palestinians from from going to the UN in two weeks to try to become a full member state.
US Special Envoy to the Middle East David Hale is to hold talks with the Palestinian President Mahmoud Abbas.
Israel and the US are strongly opposed to the planned Palestinian bid.
The US has said it would veto the move at the UN security council.
If that happens, the Palestinians say they will go to the General Assembly to have their status upgraded from observing entity to non-member state.
Peace plan
But the US is against that move as well. This week Secretary of State Hillary Clinton called President Abbas and urged him to reconsider; now Mr Hale will try to do the same face to face.
The US wants the Palestinians to return to negotiations with Israel, after talks collapsed a year ago over the issue of Jewish settlements.
Palestinians say their UN bid is not a substitute to negotiations and believe it will strengthen their hand.
The US has reportedly drawn up an alternative peace plan.
This is a test of American diplomacy but so far Palestinian leaders, frustrated with decades of failed talks, show little sign of changing their minds.
One senior official told me the train had left the station, and in fact it had already arrived at Grand Central.