Yemen leader Ali Abdullah Saleh 'leaves Saudi hospital'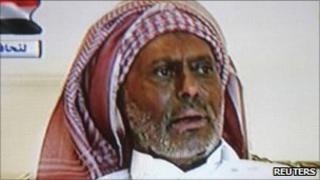 President Ali Abdullah Saleh of Yemen has been discharged from hospital in Saudi Arabia, two months after he was injured in an attack on his compound, medical sources say.
The sources say he has left the military hospital in Riyadh but remains in Saudi Arabia.
He was attacked in June following weeks of opposition protests and a tribal uprising against his rule.
He is said to have suffered 40% burns when his compound was shelled.
The country's acting leader, Vice-President Abd-Rabbu Mansour Hadi, had initially said Mr Saleh was not seriously wounded and intended to return within days.
Sources told Reuters news agency Mr Saleh was in "good condition" and walking.
Another source told AFP that Mr Saleh, 69, was convalescing in a Saudi government palace but still has problems with his legs.
Yemen's junior Information Minister Abdo al-Janadi declined to comment on the president's reported release.
"When his doctors allow him to return, he will return," he said.
However, some analysts do not expect him to resume control of his troubled country, which he has governed for 33 years.
Before he was injured, more than 350 people had been killed as his forces had clashed with protesters inspired by the uprisings in Tunisia and Egypt, as well as a tribal uprising.
Despite repeated promises to do so, he has refused to accept a transition plan brokered by the Saudi-led Gulf Co-Operation Council.
Government officials blamed the violence in the country on al-Qaeda in the Arabian Peninsula.
The US is said to not want Mr Saleh to return home in case renewed conflict enabled the powerful Yemen-based wing of al-Qaeda to gain strength.