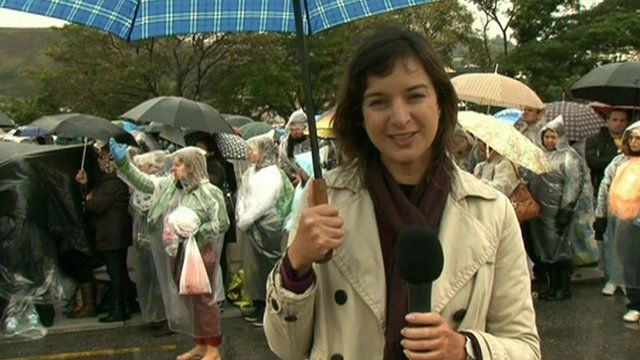 Crowds brave rain for Pope's Mass in Sao Paulo state
24 July 2013 Last updated at 19:37 BST
Pope Francis is celebrating the first Mass of his trip to Latin America, at the Shrine of Our Lady of Aparecida in the Brazilian state of Sao Paulo.
He warned his congregation against the "ephemeral idols" of money, power and pleasure.
The BBC's Julia Carneiro joined the crowds braving the rain for the occasion.