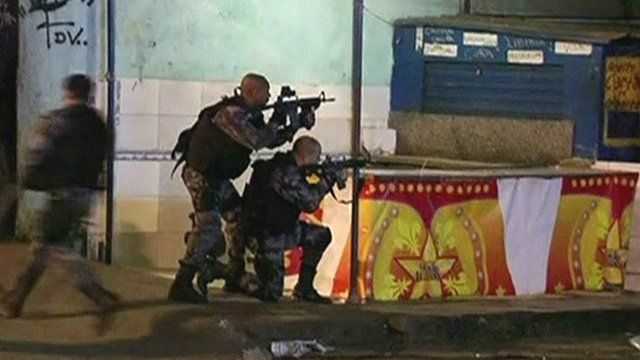 Rio de Janeiro favela police operation leaves nine dead
26 June 2013 Last updated at 03:38 BST
At least nine people have died in gun battles between police and drug dealers in a favela, or shanty town, in the Brazilian city of Rio de Janeiro.
Police say at least six of the victims were suspects and one was a policeman.
At least nine others were arrested during the operation in the Favela da Mare area, and a number of guns and drugs were confiscated.