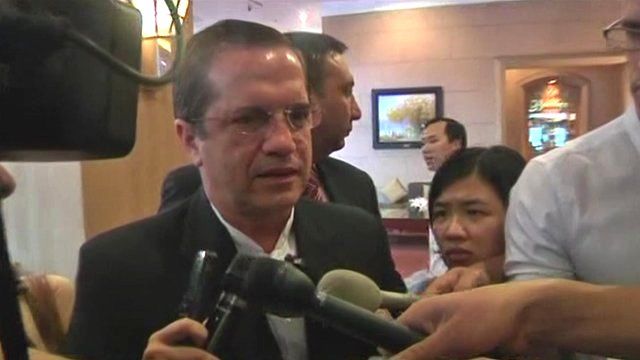 Ecuador 'analysing' Edward Snowden asylum bid
24 June 2013 Last updated at 06:02 BST
Ecuador has received and is "analysing" a bid for asylum by the fugitive former US intelligence contractor Edward Snowden, the country's foreign minister has confirmed.
Speaking to reporters at Hanoi Airport, Ricardo Patino refused to be drawn on whether or not his country would grant Mr Snowden's request.
When questioned about any potential damage to relations with the US, Mr Patino insisted that Ecuador acted "on principles" and "took care of human rights".